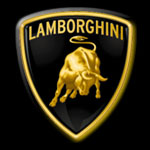 Have a Lambo that you want to sell or perhaps a desire to buy one, Lamborghini Cars brings to you the finest oppurtunity to do both and that too at an unbelieveable price ... for free! Yes, that is true. We are going to help you locate potential customers and cars through these pages. All that you have to do is send us a small picture of your car (if you are selling) along with the following details.
Model and year of manufacture
Mileage
Price expected
Options
Along with your name, address, contact number and e-mail ID to the webmaster

For more details contact the webmaster at zkhyronov@excite.com .
© 2003 Zoar Khyronov
This site is not associated with the official lamborghini site.
The specifications provided are to the best of my knowledge accurate. However the reader must bear no grudges if they are found to be otherwise.
The author wishes to extend his thanks to
Web Artists Inc.
towards their valuable inputs in the form of friendly suggestions. Thank you fellows !